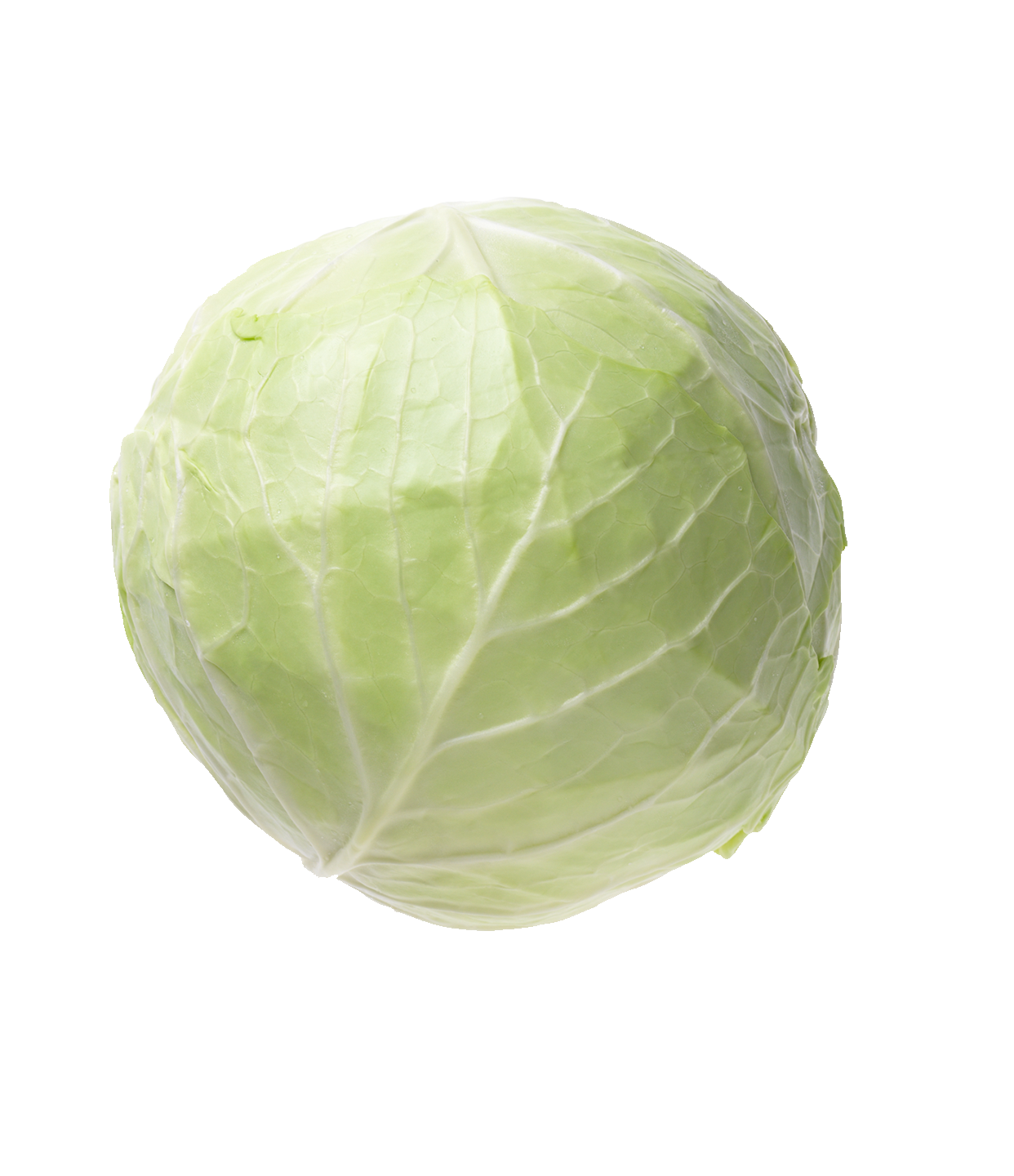 SENSORY PROFILE:
Green cabbage belongs to the 'cole crop' or brassicas family and is closely related to broccoli, cauliflower and Brussels sprouts. Cabbage is normally a dense-leaved head. It is the key ingredient in one of our most iconic salads — coleslaw — but cabbage is so versatile it can also be sauteed, braised, stewed, steamed or even grilled.
SIMILAR GREENS:
Red Cabbage
Iceberg Lettuce
Savoy Cabbage
Napa Cabbage
Finely Shaved Broccoli Stalks
Finely Shaved Brussels Sprouts
Experiencing Green Cabbage:
This sturdy green changes significantly based on preparation.  This is an excellent cooking green but can also be enjoyed raw and the texture can be modified by the way it is cut with a fine shred delivering more crispness and a thick chop delivering a more tough/chewy experience.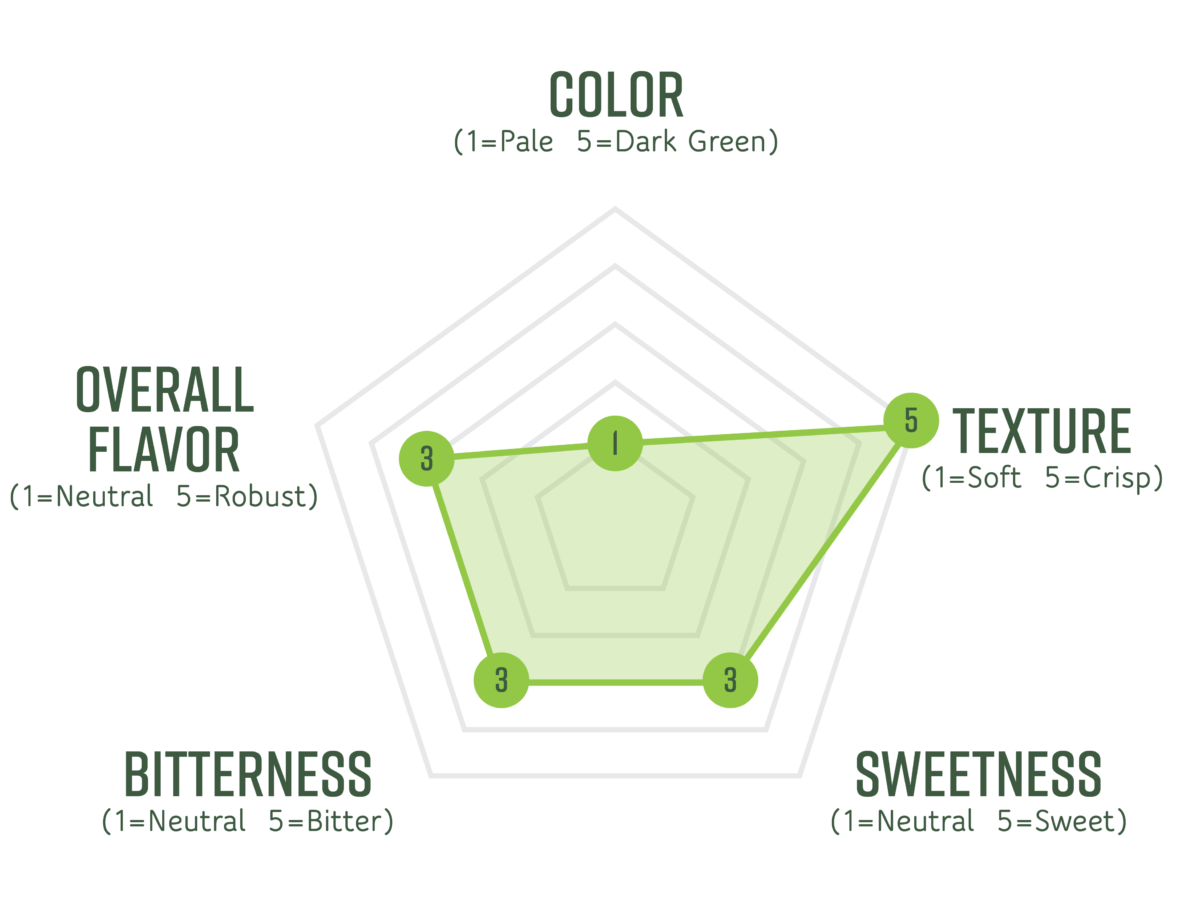 Pro Tip: Leafy greens that have balanced sweetness and bitterness provide a blank canvas for flavor.  Explore blending them with a variety of leafy greens to balance bitterness, add textural dimension and visual appeal.
Color
Green Cabbage delivers a 1 out of 5 for color as a very pale green with white core.
Texture
Green Cabbage delivers a 5 out of 5 for overall texture but as previously stated, this texture can be modified from crisp/crunchy to tough/chewy or even soft/buttery based on preparation.
Overall Flavor
Green Cabbage delivers a 3 out of 5 for flavor with a balance of sweetness and bitterness.
Green Cabbage Nutrition Facts
Green cabbage provides an:
Excellent source of vitamin C and vitamin K
Folate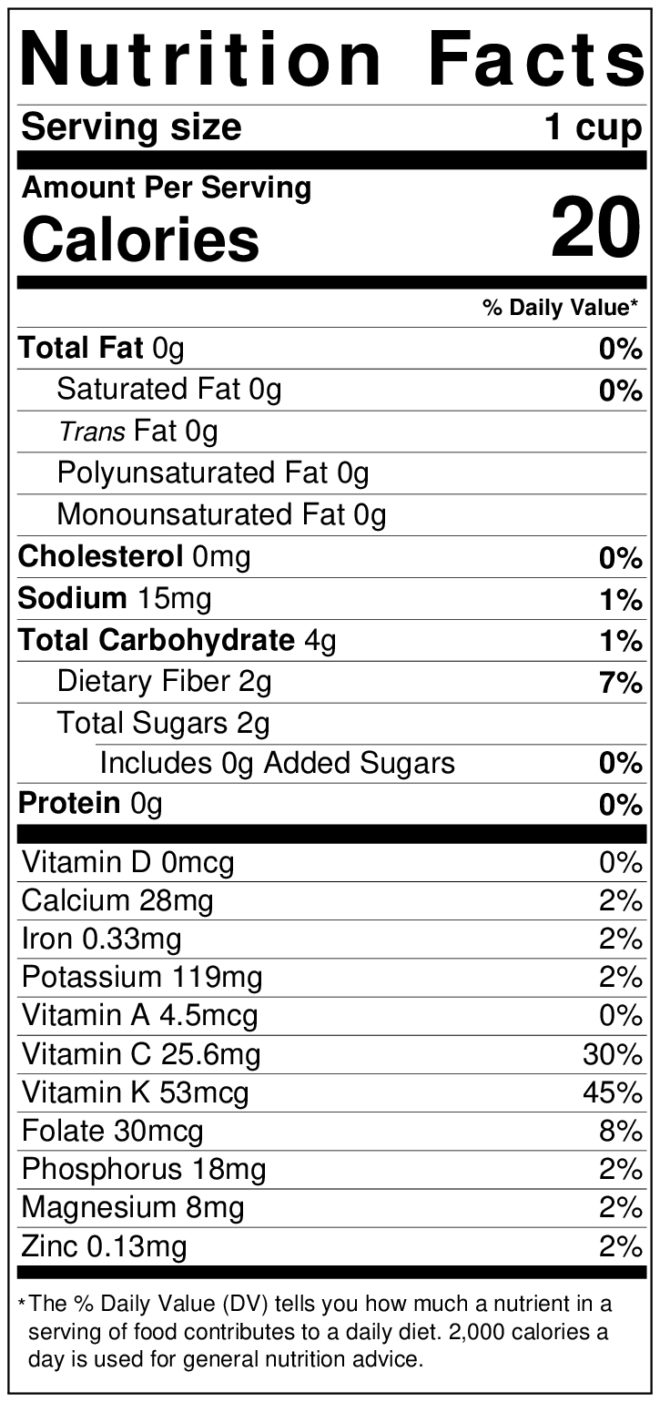 Growing Information
California is the leading producer of cabbage with some 14,000 acres planted and over 270,000 tons harvested each year. But it is also produced in numerous states including Florida, Texas and New York. Cabbage is harvested by hand and packed into cartons in the field. Some is also packed into large bins and sent to processors for packaging as a coleslaw mix. If planted from seed, cabbage takes anywhere from 65 to 180 days to grow or from 60 to 100 days if grown from seedlings.
Usage Ideas
For many, St. Patrick's Day couldn't be possible without cabbage. But throughout the rest of the year it's a wonderful addition to soups and salads.
Roasted cabbage
Slice green cabbage into thick wedges, coat with olive oil, sprinkle with salt and pepper and grill or roast until slightly charred on the edges.