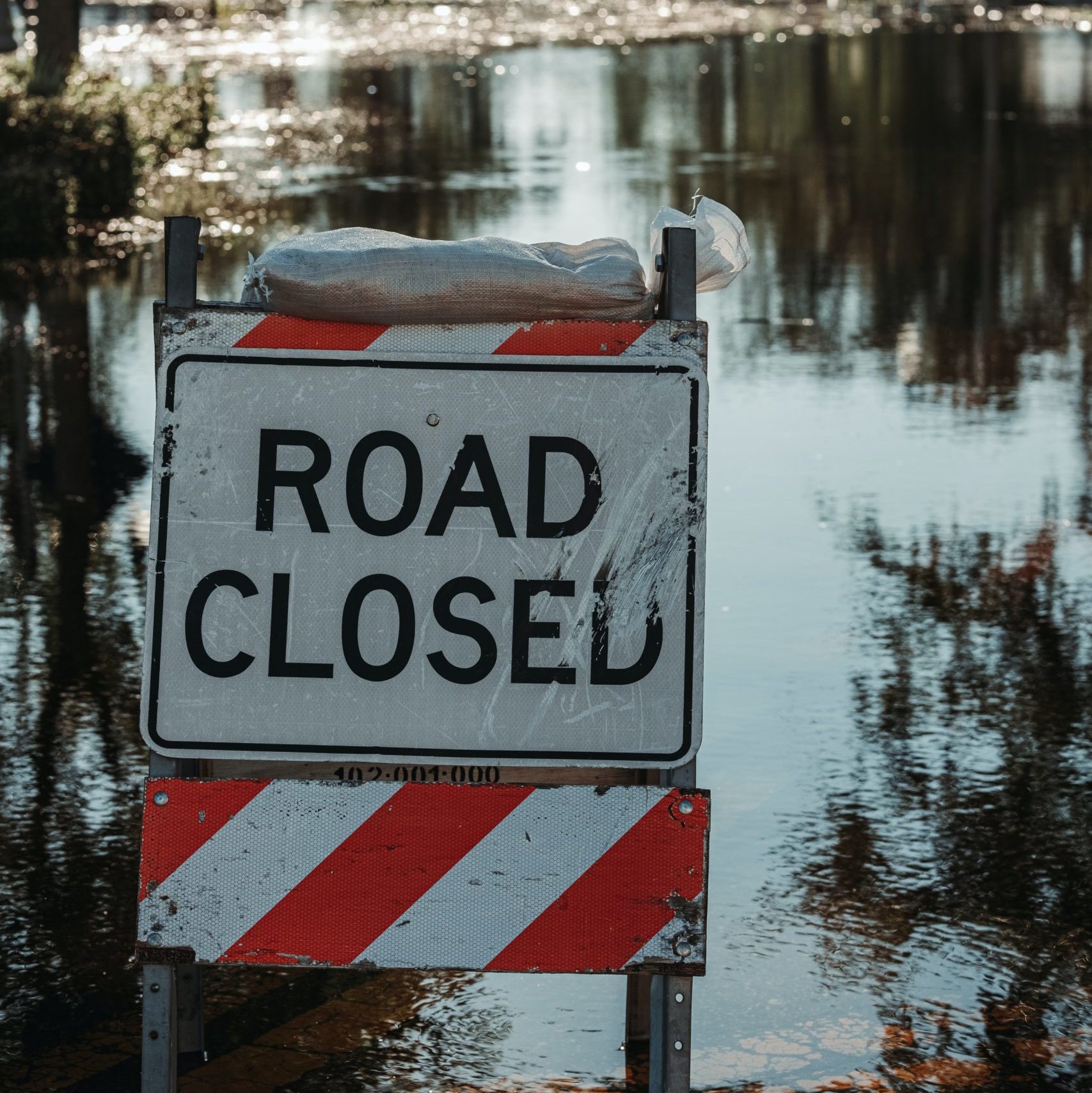 February 13, 2023
What Will California Rains Mean for Lettuce Lovers?
Yes, California finally got some rain!  A lot of rain. While this was devastating to many Californians, there is also some really good news to share.  Most importantly, the state got some much-needed water, which will go a long way to improve farming conditions.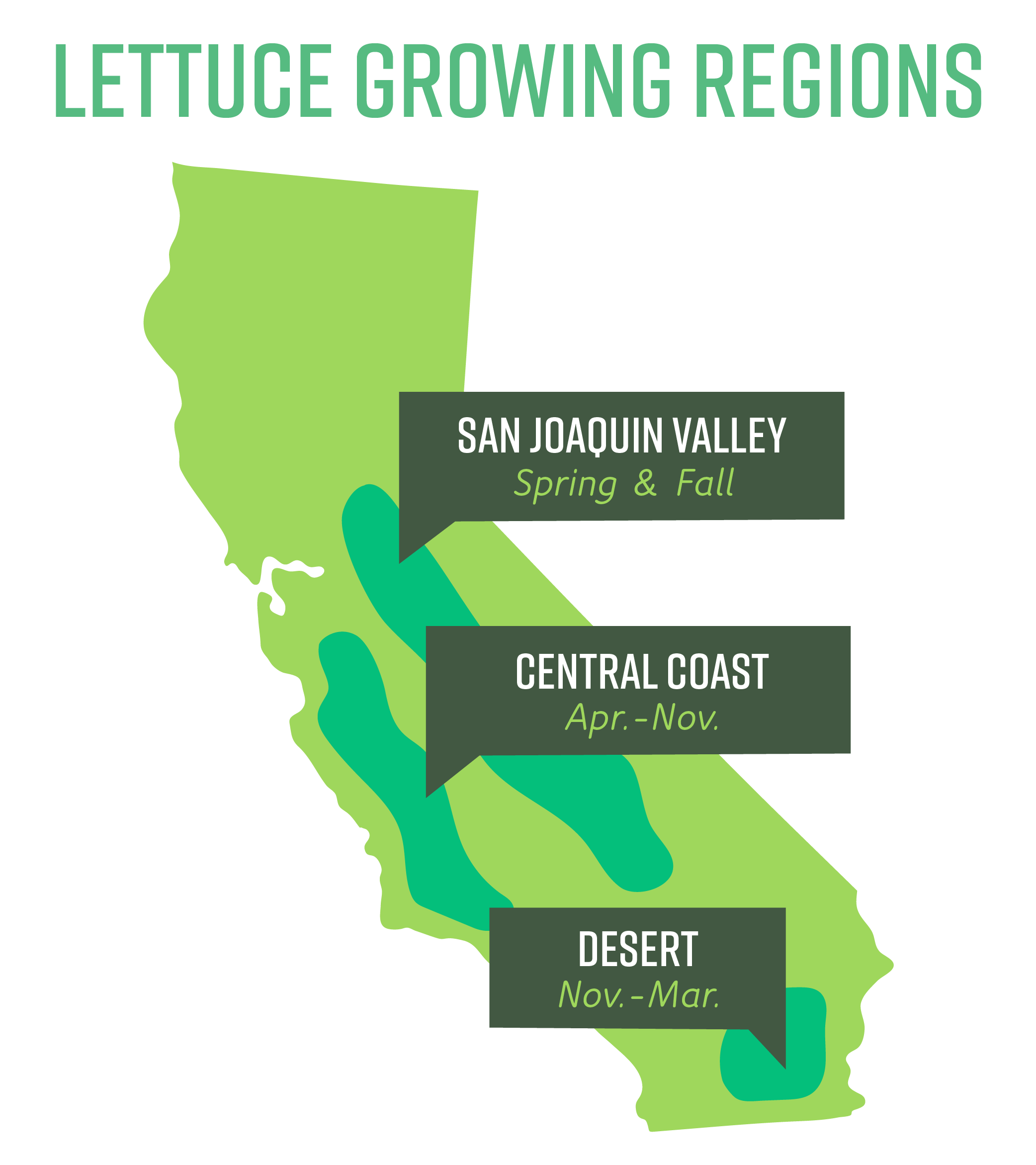 For lettuce producing areas, specifically, people should understand that crops in Arizona and the southern deserts of California received little or no impact from these storms. This is where lettuce is grown during the winter months. Harvest in these areas is proceeding as normal with no supply disruptions expected.
Heavy rain and flooding did hit hard in growing areas along California's central coast from Santa Maria up through Salinas and into the San Joaquin Valley. This is primarily where lettuce comes from during the spring, summer and into fall. To put things into perspective, the Salinas Valley alone produces some 80 percent of the nation's vegetables.
What is really important to know is that most of the Central Coast and San Joaquin Valley areas were not producing lettuce at the time of the severe rains. It's estimated that as many as 20,000 acres of farmland in the Salinas Valley may have been impacted by floods, but this is a small fraction of the 200,000-plus acres that is planted to vegetable crops each year in the Salinas Valley.
Growers with land that has flooded will need to wait for their fields to dry out before they can plant. So, it's possible lettuce lovers will see some increased prices come spring, but this is likely to be limited.
While higher prices may be a concern for consumers, one thing that won't be impacted is the safety of leafy greens grown in California. This is because some 90 percent of the leafy greens consumed in the U.S. are grown under stringent rules in place through the Leafy Greens Marketing Agreement (LGMA) food safety program. These rules include specific requirements to ensure that lettuce is safe following weather events like what California just experienced.
This isn't the first time leafy greens farmers have encountered flooding and they're well prepared. The U.S. Food and Drug Administration considers produce that has been in contact with floodwaters to be adulterated.  As noted previously, most of the recent flooding occurred in areas where leafy greens were out of season, which means the crops did not come into contact with flood water. If even if they had, the LGMA does not allow that product to be harvested.
The LGMA program also includes specific actions that must be taken before leafy greens can be planted in a field that has been exposed to flood waters – even if the field was empty at the time of the flooding.  First, growers must conduct a thorough risk assessment of any ground that was exposed to floodwaters before a future leafy greens crop can be planted. As part of the assessments, growers must evaluate the source of the flood waters and they must clean and sanitize any equipment that may have come in contact with previously flooded soil.
Most importantly, growers must wait a minimum of 60 days before planting to ensure the soil has sufficiently dried out. This requirement will further delay planting and extend supply shortages as growers wait for their fields to dry out.  To overcome this obstacle, many famers will get a jump on things by starting seeds in greenhouses and then re-planting these seedlings in fields when they're dry.
In some instances, growers may be able plant as early as 30 days after a field was flooded, but only after the soil has been tested to ensure it's safe.  Soil tests must be done by a third-party environmental consultant or an accredited lab.
For two years following any flooding event, growers are required to maintain all records of the incident, including documentation of risk assessments and lab test results. As with other required food safety practices under the LGMA, growers are audited by a team of government officials from the California Department of Food and Agriculture to ensure all precautionary measures following a flood have been taken.
California farmers are a resilient bunch who overcome obstacles put in place by Mother Nature and who are committed to food safety as members of the LGMA.   For a list of certified LGMA members, please visit https://lgma.ca.gov/certified-members.