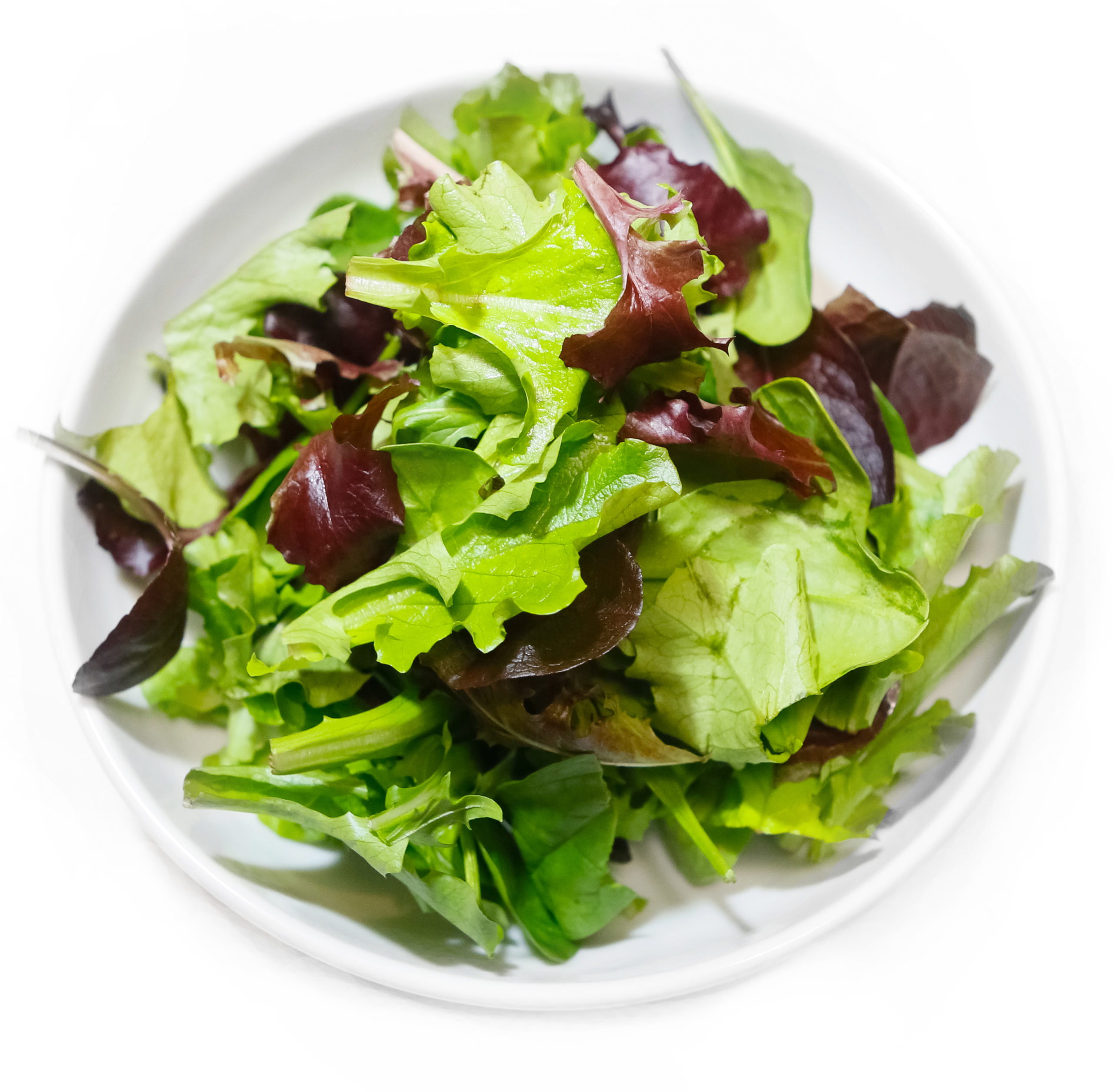 January 10, 2023
The History of Salads and Why You Should Eat One Today!
It's January and that means people are giving healthy eating another shot – at least for a while.  Naturally, that means more salads. Of course, all of us here at the California Leafy Greens Marketing Agreement believe salad is synonymous with some sort of lettuce or leafy green. But it turns out the word 'salad' is actually more about the dressing than anything else.
Food historians tell us salads were enjoyed by ancient Romans and Greeks and were generally defined as mixed greens with dressing. The word 'salad' is derived from the Latin word 'sal' (salt), which yielded the word 'salata' or salted things.
It was common for ancient Greeks and Romans to eat a selection of raw vegetables in their salads, but they always used a dressing of some sort. So, while you might think the key ingredient in salad was lettuce — the reason for its name is the dressing traditionally made from brine, or salty oil and vinegar.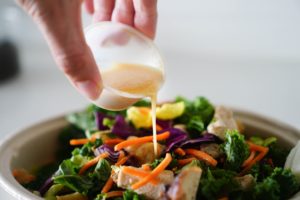 Of course, today salads can be made of almost anything and dressings can be salty, sweet, spicy, or tangy.
The practice of enjoying salad as a first course first grew from the belief among Old World medical practitioners that raw vegetables easily slipped through the digestive system and did not create obstructions for the food that followed. Although many people were adamant the vinegar in the dressing ruined the taste of wine and, therefore, should be eaten last.
The debate rages on as most Americans consume salad as a first course, while Europeans prefer to eat salad after the main course. And these days, more of us are eating salads as the main course itself. In general, most dietitians agree it doesn't matter when you eat a salad as long as it contains some kind of nutritious leafy green.
The fact that people do tend to eat salads as part of their goal to eat more healthily is actually supported by research. In fact, a lot of research supports that concept. Visit the Nutrition section of our website and you'll find links to several studies pointing to the fact that eating salads indeed have health benefits.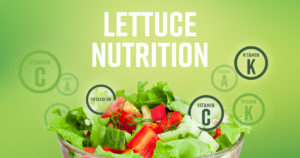 Below are 7 Healthy Reasons to Eat Lettuce – all supported by evidence-based research.
Eating One Serving of Leafy Greens Vegetables per Day Can Help Slow Cognitive Decline
Eating Salads is a Great Way to Increase Nutrient Intake and Improve Overall Diet Quality
People Who Regularly Eat Salads Are More Likely to Meet Recommendations for Vegetable Intake
Eating Salads Is Associated with Above-Average Blood Levels of Nutrients and Vitamins
Eating Salads Prior to a Meal Can Reduce Calorie Intake and Promote Weight Loss
A Daily Snack of Leafy Greens Vegetables, Fruit and Milk has been Shown to Help Prevent Gestational Diabetes
Consuming Vegetable Salads and Cooked Eggs Together Can Enhance Carotenoid Absorption
So, enjoy a salad at any time of day or night and feel good about your New Year's resolution! It really is one of the best things you can do for good health.