May 24, 2022
'Experiencing Greens' Explores Sensory Characteristics of Lettuce
Jessica Foust is a chef, registered dietitian and member of the Advisory Panel that oversees website content for lettuceinfo.org, a website designed for registered dietitians, professional food writers and consumers to access facts and get answers to questions about the health and safety of lettuce and leafy greens.
I'm pleased to announce a new resource perfect for people who love lettuce – as well as those who aren't so sure.
I want everyone to love lettuce as much as I do.  So, when the California Leafy Greens Marketing Agreement asked me to create a guide that helps people navigate the world of leafy greens, I jumped at the chance.  As a chef and registered dietitian, I've spent my career leading menu innovations for some of the largest restaurant chains like McDonald's and Little Caesars along with up-and-coming startups like Farmers Fridge. Along the way, I've learned a lot about lettuce.
Without question, lettuce is one of the most nutritious and low-cal foods on the planet. California lettuce farmers harvest and ship about 130 million servings of lettuce and leafy greens every day. These  'leafy greens' includes a wide array of sensory experiences.  Some appeal to adventurous eaters (think arugula), while others will stick with the tried and true (iceberg.)
Truth be told, people often get stuck in a rut with their choices when it comes to lettuce. And these days, weather problems or supply chain issues can sometimes mean our favorite lettuce variety isn't always in stock or on the menu.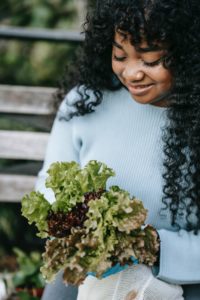 We definitely don't want people to skip their favorite lettuce because it's not available or is too expensive. So, we created this guide to help people find alternative lettuces that are similar to what they already know they like. But also, to encourage exploration of different varieties.
What we provide with this Experiencing Greens content is a deep dive into how various lettuces and leafy greens rank when it comes to five different sensory attributes that include sweetness, bitterness, color, texture and overall flavor. The guide lets people know how different lettuce varieties compare – how they're similar or different from each other; how two or more can be combined to provide a new taste treat and what additions can be made to your salad that take it to a new level.
Leafy greens can deliver a range of flavors with most being fairly neutral and others like spinach and kale delivering deep earthiness or robust spicy characteristics like arugula. The Experiencing  Greens guide offers a description of each of the five sensory characteristics and uses a scale to rank where the different leafy greens varieties fall on the spectrum. It also offers pro tips for getting the most out of your lettuces.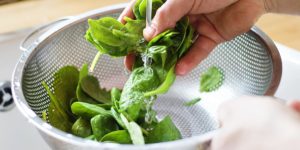 For example, when it comes to texture, leafy greens are made mostly of water and will begin to dehydrate as soon as they're harvested. You can increase the crispness of your leafy greens by allowing them to soak in ice water for up to 30 minutes.
I really hope my dietitian and food enthusiast colleagues will take time to check out this new guide and share it with your clients and audiences. People just can't eat too many fruits and vegetables for good health. With so many different kinds of lettuces available, these foods provide a wide range of nutrients, colors, textures and flavors. There's truly something for everyone.