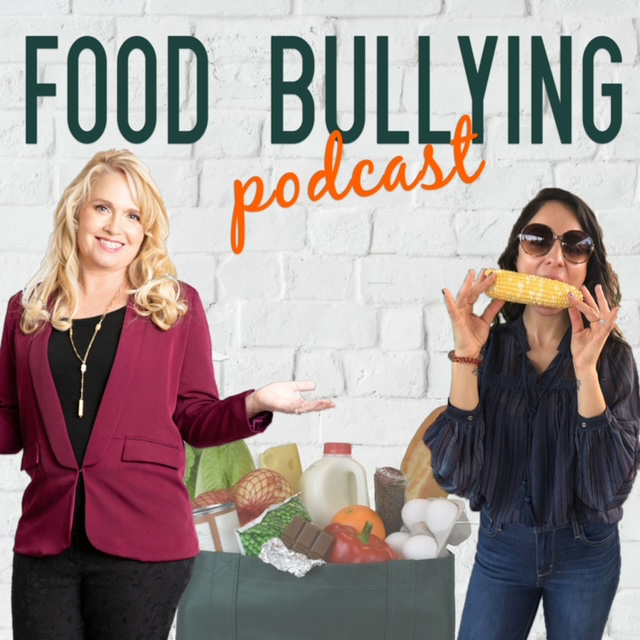 August 9, 2022
Lettuce and Food Bullying
If you don't know about Food Bullying yet – you really should.  This is especially true if you're a  registered dietitian (RDN), anyone involved in communicating about health issues or if you're just interested in how your food is produced.
We're talking about Food Bullying the podcast.  Its creators and hosts are Michele Payn, author of several books including one by same name as the podcast, and RDN Nicole Rodriguez who, among other endeavors in nutritional education, is an ambassador for Have a Plant, an initiative that encourages consumption of fruits and vegetables.
In the 86th episode of Food Bullying, Michelle and Nicole interviewed Dan Sutton.  Dan is the former chairman of the California Leafy Greens Marketing Agreement (LGMA), a program that brings farmers together to make leafy greens safer. He is the general manager for the Pismo Oceano Vegetable Exchange, a farming cooperative near San Luis Obispo made up of five families who have been growing lettuce for five generations. Dan is a passionate advocate for lettuce and leafy greens food safety and a founding member of the LGMA food safety program.
The goal of the Food Bullying podcast is to connect nutrition experts with those who grow, raise and produce our food. By bringing voices from the agri-food sector to give firsthand perspective and share real stores of agriculture, the podcast hopes to empower RDNs and help people feel more confident in their food choices.
When it comes to farming lettuce and leafy greens, very few people are aware of all lettuce farmers do to make sure the food they grow is safe and nutritious for families across the U.S. as well as their own.
In this insightful interview with Dan Sutton, Michele and Nicole dig into how lettuce and leafy greens are farmed today. Dan reviews some mandatory food safety practices that exist under the LGMA program and how these practices are engrained throughout every level of today's lettuce farming operations. 
We encourage you to listen to Dan's interview – particularly if you have any questions or concerns about the safety of lettuce and want to know what's being done to protect consumers from foodborne illness associated with leafy greens. 
You can find the episode titled The Science and Food Safety of Salads on Spotify here or on Apply Podcasts here.  
We also encourage you to follow Food Bullying and check out their other episodes which address topics such as cranberry nutrition, pork fat, large chicken breasts and cow burps. The information provided is interesting and comes directly from real farmers.