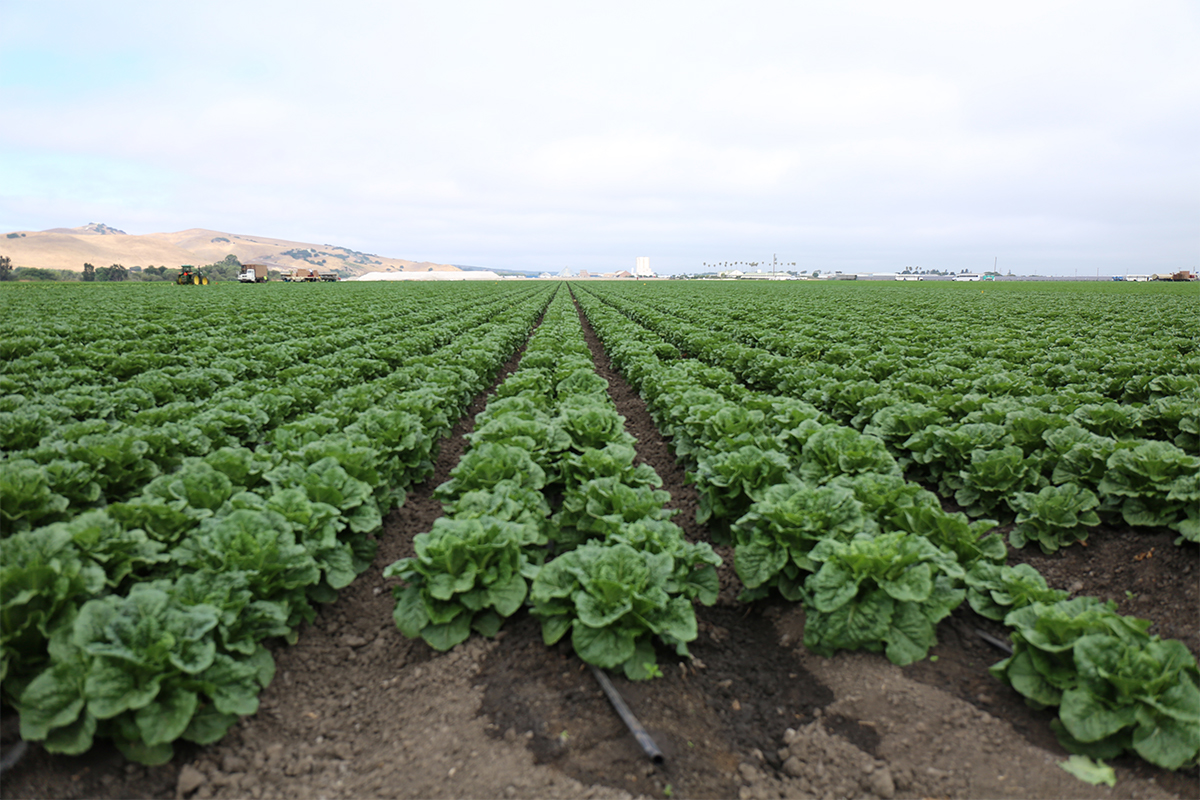 April 5, 2021
Where is My Lettuce From?
In the summer months, locally-grown lettuce is available in many parts of the United States. But, the overwhelming majority of lettuce and leafy greens consumed in the U.S. is grown in California which produces about 70% of the volume.  Another 20% is grown in Arizona.  
Exactly where in California the lettuce you buy was grown depends on the time of year. From April through October, the primary growing areas are in California's central coast near Salinas or a bit farther down the coast near Santa Maria and Ventura. Some production also comes from the inner Central Valleys of California.  
Lettuce and leafy greens are in such high demand, they are produced year-round. Beginning in November, harvest of leafy greens will transition to the southern growing areas of California near Imperial County, south of Los Angeles and in Arizona, mostly near Yuma. Throughout the winter months, these southern growing areas of California and Arizona are the primary source of lettuce and leafy greens.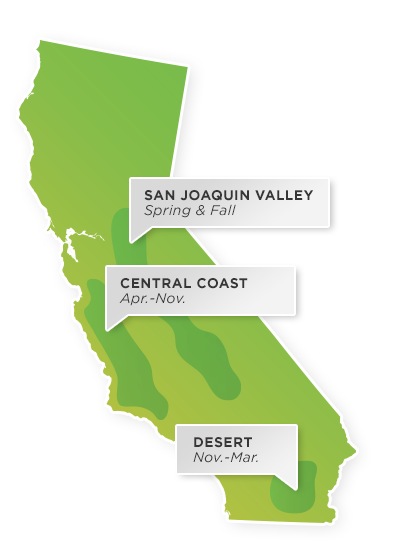 Many lettuce-producing companies grow in both the northern and southern areas and it's common for them to move their entire harvesting and, even processing and packaging, activities back and forth from the northern to southern growing areas as the seasons shift.
The months of April and November are what the leafy greens industry calls the "transition period."  This is the time when harvest is transiting from the southern growing areas to the northern growing areas during April or from the north to the south in November. During these months, your lettuce could be from almost any growing region in California or Arizona.
The Leafy Greens Marketing Agreement (LGMA) program exists in these two states. In California, the program operates with oversight from the California Department of Agriculture and in Arizona, it's overseen by the Arizona Department of Agriculture. Both programs utilize state government auditors to verify their members are following a set of required food safety practices. Both also require lettuce companies to have a traceback system that allows them to track their products back to the field where it was grown.
Over the past two years, romaine lettuce has been implicated in a few foodborne illness outbreaks. The exact cause or source of these outbreaks still remains unknown.  But public health agencies, lettuce producers and the LGMA have been working to prevent outbreaks and, importantly, to communicate more clearly with consumers. Beginning in November 2018, lettuce producers began using a labeling system to help shoppers identify where the romaine lettuce they purchase was grown. 
This system has been extremely helpful in assuring consumers that their lettuce was not produced in an area linked to an ongoing outbreak. Below is a downloadable guide to this labeling system with names of the eight California regions as well as those for Arizona and Mexico. The produce industry is working closely with public health agencies to use consistent nomenclature for these growing areas to ensure consumers are provided with clear direction if and when they need to advise consumers not to eat romaine from a specific growing area. It's critically important that people know the lettuce they are buying is safe and the labels can help inform consumers about where their lettuce was grown.