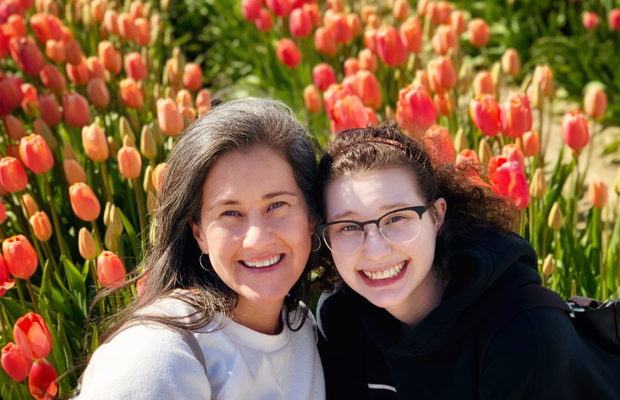 February 4, 2021
A Mother Advocating for Food Safety
January 2021 marks the 10-year anniversary of the Food Safety Modernization Act. I'm very proud to have had a small hand in ensuring the passage of this sweeping new legislation. Working with an organization called STOP Foodborne Illness, we shared with Congress and the nation many stories of people whose lives had been forever changed by foodborne illness — including one story involving my daughter, Rylee, who contracted an E. coli infection when she ate a spinach salad days before her 9th birthday.
Today, I'm privileged to be working with another organization dedicated to preventing foodborne illness – the California Leafy Greens Marketing Agreement (LGMA). I currently serve as a public member on the Board of Directors of the LGMA.
My first experience with the LGMA was in June 2013, when they invited  a group from STOP Foodborne Illness to tour farms and processing facilities on the Central Coast of California. Rylee was still dealing with the long-term effects of her illness and we were apprehensive, to say the least. It was my belief that Rylee was just a faceless statistic to the industry who grew the spinach that made her ill. However, what I saw during that trip was not what I expected.
We were given an overview of LGMA's food safety program and procedures and saw it in action on farms and in processing facilities; from the workers harvesting the crops, to the packaged product ready to ship. It was clear that the safety of the product was taken into account at every step.
But it wasn't the processes, the extensive government audits or even the science behind it all that stood out to me. It was the people. I met farmers, harvesters, packers, and shippers who feed their children and grandchildren from the same fields they work in. The leafy greens we buy at the store do not come from an impersonal corporate entity. They come from real people; many working on family farms, doing their jobs to provide us with a safe product.
So, when the LGMA asked me to serve on the Advisory Panel of a new website designed as a resource for registered dietitians, bloggers and influencers on leafy greens safety and nutrition, I wholeheartedly agreed. I'm far from social media savvy, but I truly appreciate the influence these professionals have in encouraging people to eat fruits and vegetables, like lettuce and leafy greens. More importantly, I appreciate the need to provide pertinent and useful information, especially during critical times like an outbreak.
LettuceInfo.org is such a great resource because it's all about making sure people understand that lettuce is healthy. But it also contains important information that can be used to talk to consumers about food safety.
If there is ever another outbreak involving lettuce or leafy greens, this website will provide updates to make sure people understand what lettuce is safe to eat and what is not. It's my hope the information on this website will be used and shared. More importantly, that it will prevent someone from becoming ill from a foodborne illness. Someone like Rylee.